Healthcare
In healthcare the speed of analysis, as well as an accurate and detailed diagnosis is crucial to a health care provider's successful treatment of their patients.
Applications include, but are not limited to, primary healthcare diagnosis assistance, a hospital's "on- going" facility hygiene, emergency relief, and rapid in-depth knowledge of developing epidemics.  Bio Information Technology is very applicable and recognized as underutilized at this time. BioTrack's technology is directly applicable to potentially saving lives, increasing the accuracy of prescribed regimens, while increasing over-all savings for the industry.
Supported by the European Union's Horizon 2020 research and innovation programme, Biotrack has completed a Feasibility Study, to investigate the impact our novel Biotrack products will have for
The health of European citizens
The challenges the healthcare sector are facing regarding infectious diseases and the development of resistant bacteria to antibiotics.
 "The massive and inappropriate use of antibiotics is contributing to the rise of the antimicrobial resistance (AMR), which will cause 10 Mn of deaths by 2050, overtaking diabetes and cancer combined."
Physicians rely on existing pathogen identification methods to prescribe medications. Most of these tests use cell culture, although only 5-10% of microorganisms are culturable and on microscopy analysis. This process usually takes 2-4 days to get a result but can be as long as 9 days. While physicians wait, they give broad-spectrum antibiotics to their patients. As a consequence of this, 30% of them have medication without needing it and for the rest 70% still need to improve drug selection, doses, and duration.
Biotrack, has developed an instrument able to provide results within 30 min at point-of-care to physicians which allows them to prescribe the most effective antibiotic and the right dose and the right time.
Biotrack aims to reduce morbidity and mortality rates among patients and to optimize therapeutic strategies for patients with infections by providing a cost-effective innovative diagnostic solution. The solution also simplifies the work of medical staff as it is portable and easy to use."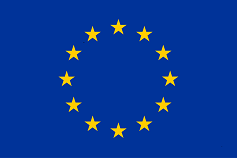 This project has received funding from the European Union's Horizon 2020 research and innovation programme under grant agreement No 875784